Graduate Thesis Project — Art Schools, Conviviality & Furniture

Work: Writing, Industrial Design and Design Research
Location: London
Date: 2019
Press:
Central Saint Martins
Details: Like many entering art school, I was excited about the prospect of being in a completely creative environment. Unfortunately by my second year I grew frustrated with aspects of my experience; and so I decided to try to do something about it.
The underlying hypotheses for the intervention were formed;
The environment in which creation occurs is as important a factor as you, the creator, are.
Why are we being taught to be creative in an environment that is not conducive to creativity?
Standard furniture typologies do not encourage interesting pedagogical possibilities, if this is to be corrected a new typology for furniture must be introduced.

An ideal outcome should seek to encourage
physically engaging learning environments
; this should prioritise "kinaesthetic" and "visual" learning modalities over "read & write" or "auditory" modalities. It should also, at first glance, invite creative opportunities and invigorate the creative spirit.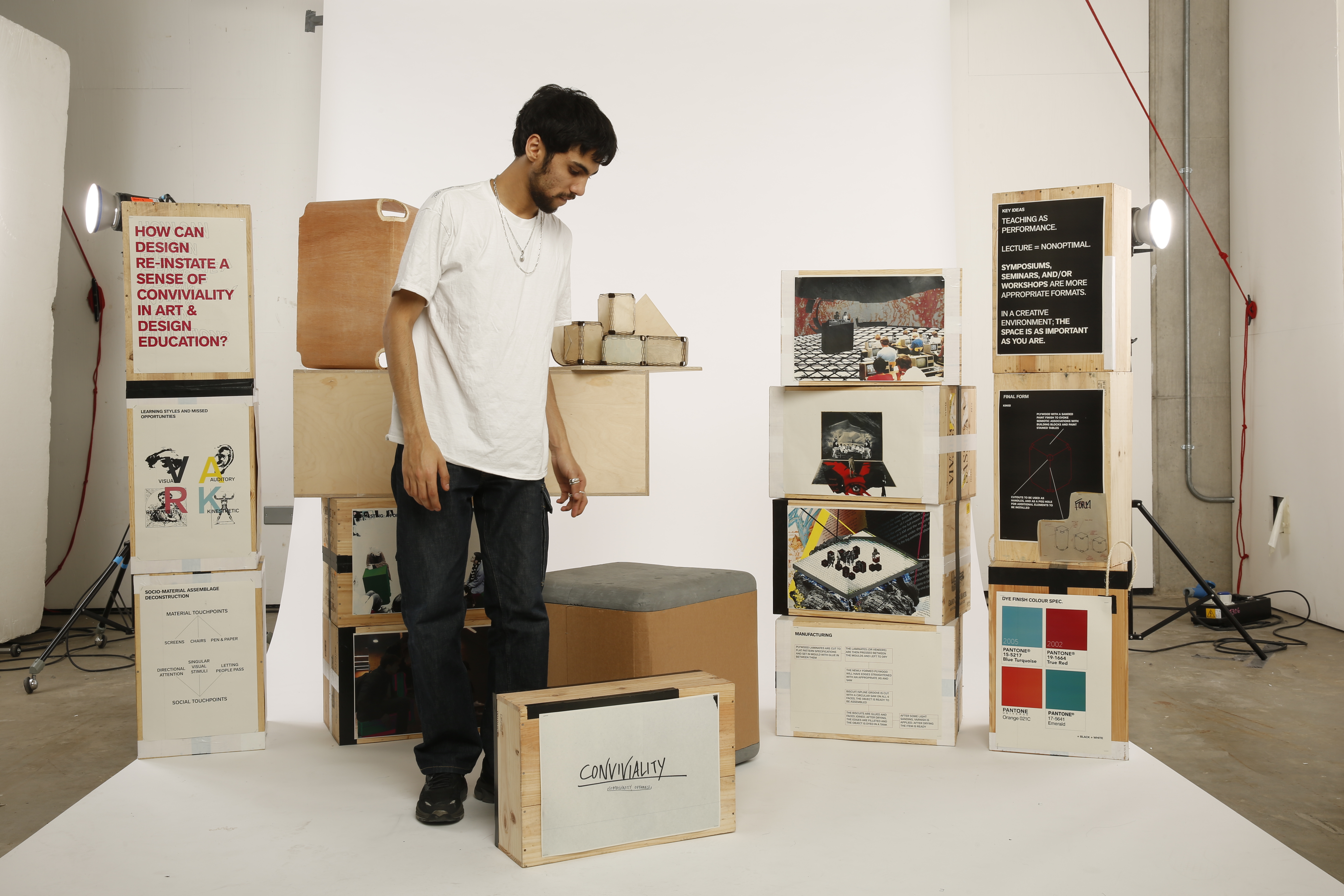 The Cell Furniture Project

Client:
Ministry of Justice UK, DACRC
Work: Design, Design for Manufacturing
Location: London
Date: 2019
Press:
Dezeen
,
Dezeen's Top 10 Furniture Projects of 2019
,
The Guardian
Details: Winner of the Cell Furniture Project commission. Complete design and development of the furniture in a standard male's prison cell with
Pietro Fareri
and
Ana De Pellegrin
.
The primary outcomes were:
→
A shelving system comprising of velcro fastened shelves made from high-density cork and velcro-faced backboards.

→
A desk/bed combination unit affixed to the wall made from Recycled Plastic Lumber.

→
A modular, deconstructable chair with cork cushions.
The Cell Furniture Project required a design approach strictly validated by primary and secondary research as well as extensive user testing that was conducted in prisons with real prisoners. As a team, we conducted
design sprints that involved extensive material research as well as rapid prototyping through CAD and workshop modelling.
To ensure the furniture items produced were as sustainable as possible, materials like
cork
and
Recycled Plastic Lumber
were selected carefully.
The shelving system is slated to be tested in British prisons in the upcoming year.
Artwork & Sleeve Design of Elysia Crampton's "ORCORARA 2010"

Client: PAN, Elysia Crampton
Work: Design, Typography
Location: Berlin
Date: 2020
Press:
Sharp Type
Details: Complete design and typographic work for the vinyl edition of Elysia Crampton's "ORCORARA 2010" piece, originially commissioned by the Centre d'Art Contemporain and presented at the Biennale de l'Image en Mouvement in 2018.
To contextualise the mood and the content of Elysia Crampton's "ORCORARA 2010" - I think it is a deeply emotional, raw and sentimental piece of work. There is a sense of mystery, of urgency and an otherworldly quality to the record. It simultaneously maintains distinct references to Elysia's grounded cultural, spiritual and personal history which turns the otherworldliness into something tangible and familiar.
Greenstone, the chosen typeface, helped to communicate several of these traits visually and it worked as a synonymous contribution to the artwork rather than a decorative addition.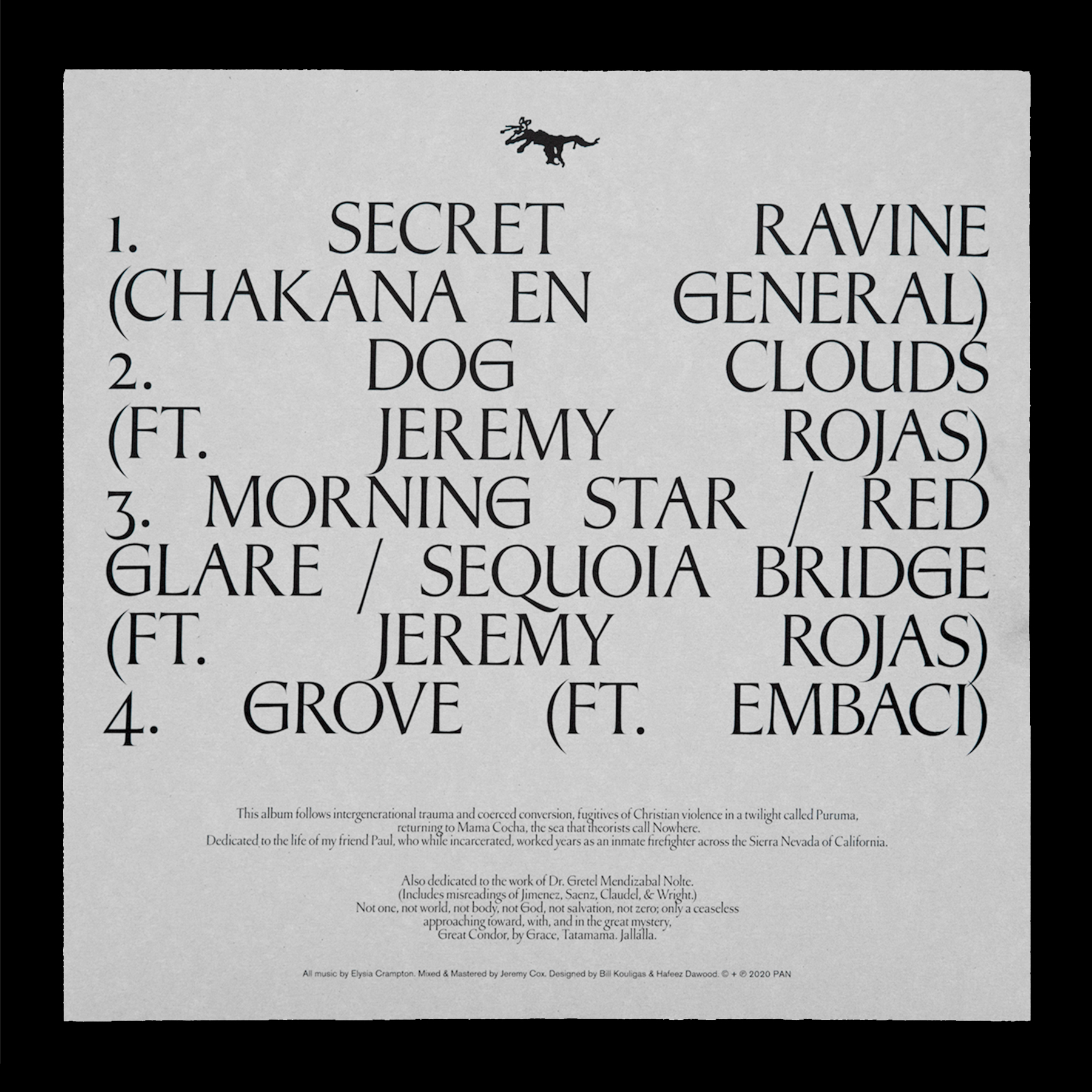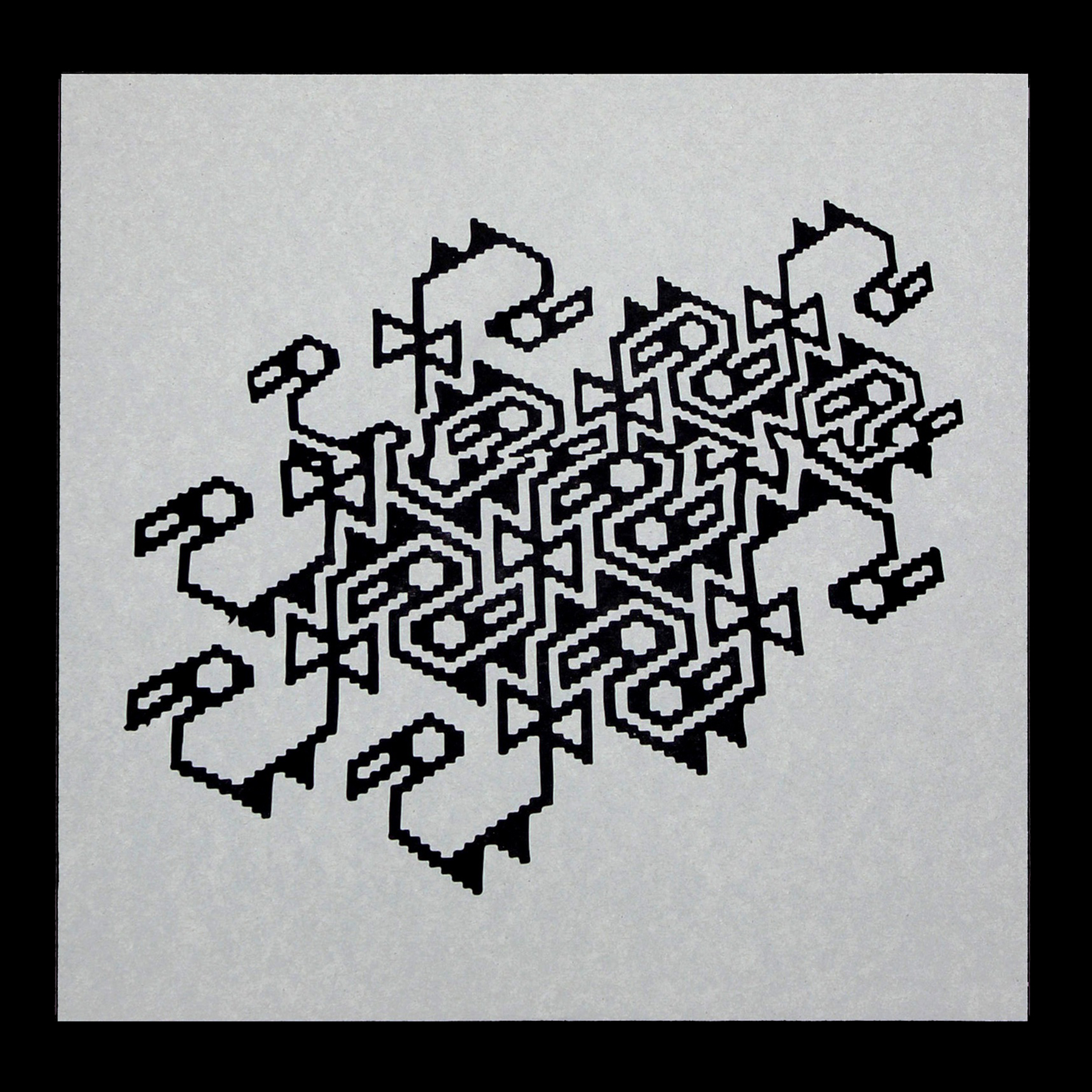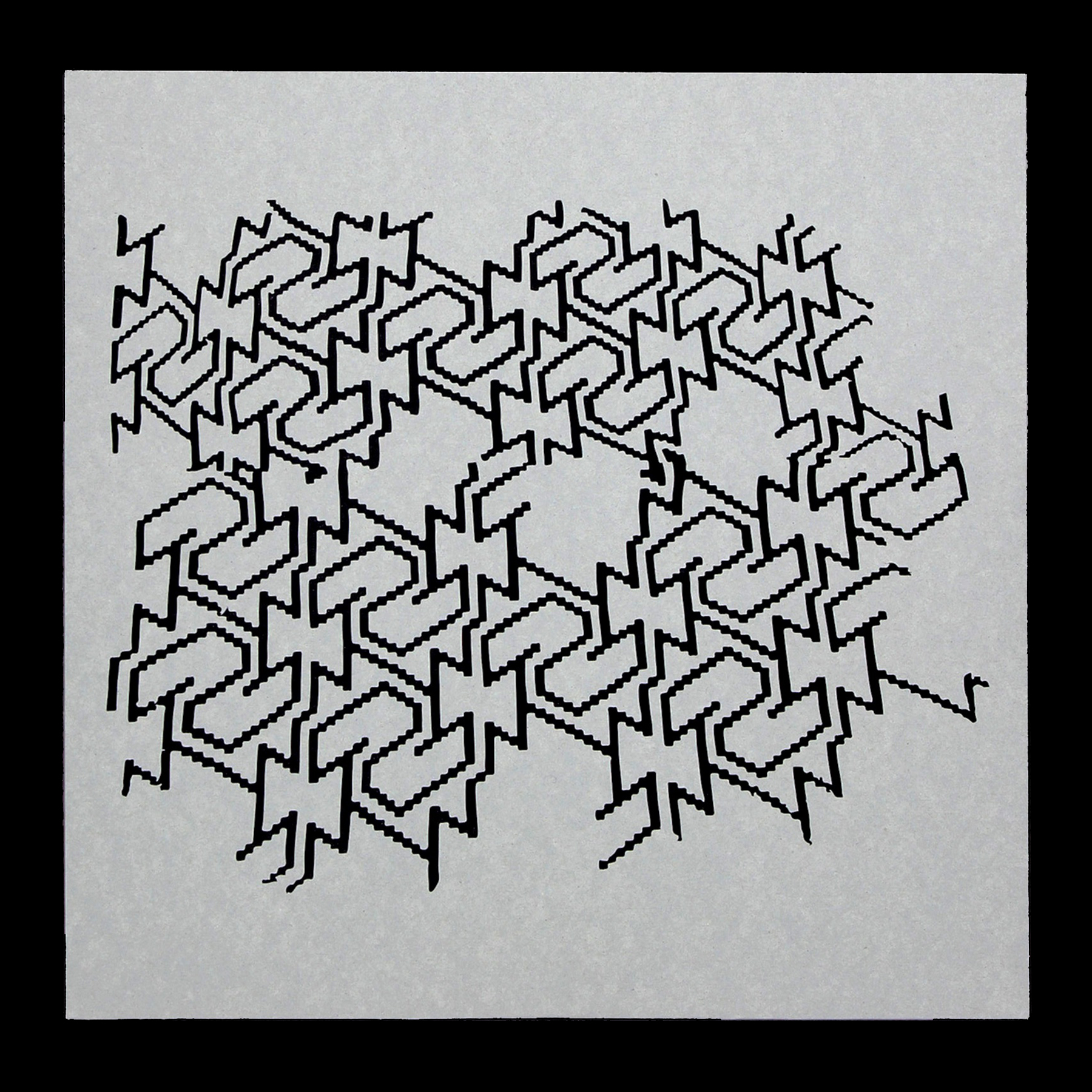 Layout for Arca's "&&&&&" Re-Release


Client: PAN, Arca
Work: Graphic Design
Location: Berlin
Date: 2019

Details: "&&&&&" is the seminal album by Venezualan artist Arca originally released in 2013. I was honoured to be responsible for designing and preparing the vinyl edition for release including a custom sticker and special vinyl etching interpolating artwork from the artist and Jesse Kanda, as wel as the complete layout and print preparation for over 5000 pressings.

Website & E-store for Stefan Cooke

Client:
Stefan Cooke
Work: Design, Typography, Symbol Design, Front-end Development
Location: London
Date: 2020
Details: E-store developed over the summer of 2020 for London-based designer Stefan Cooke.